Our ambassadors
Anestis Papadopoulos
Glenn Kronberg Transport
We want you to get to know our ambassador, Anestis Papadopoulos. Anestis is an accurate person and doesn't leave anything to chance. He loves his job as a long-distance truck driver and controller at Glenn Kronberg Transport AB. As one of our carefully selected ambassadors, he works closely with our product developers to test and evaluate new products, first of all.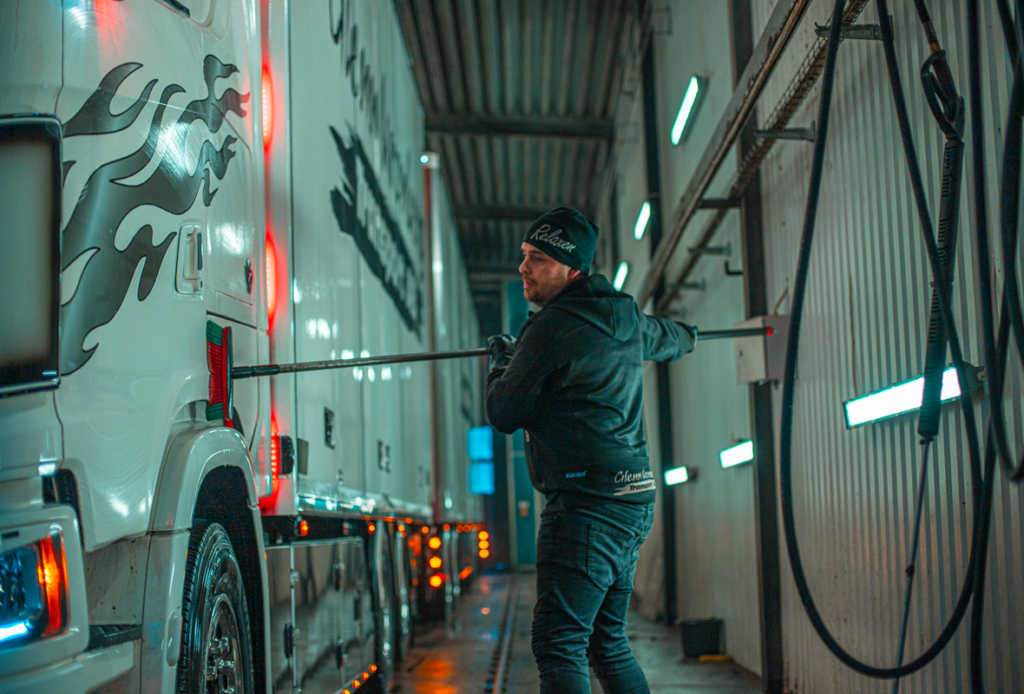 Who is Anestis Papadopoulos?
Age:

43 years

Profession:

Long-distance truck driver and controller

Truck:

Scania S 520

Hobbies:

Padel and tennis

Favourite lunch box:

Sausage stew with rice in Swedish called korvstroganoff

Favourite music in the truck:

Mostly pop and rock
My name is Anestis Papadopoulos, and I work at Glenn Kronberg Transport AB as a truck driver and controller. I´m a light lover and have lighting mounted from the Dark Knight series on both truck and trailer. The Dark Knight series becomes one with our trucks that go in the colors black and white. As a person, I am accurate and leave nothing to chance. I love my job and work a lot, but I like to renovate at home and play padel or tennis in my spare time.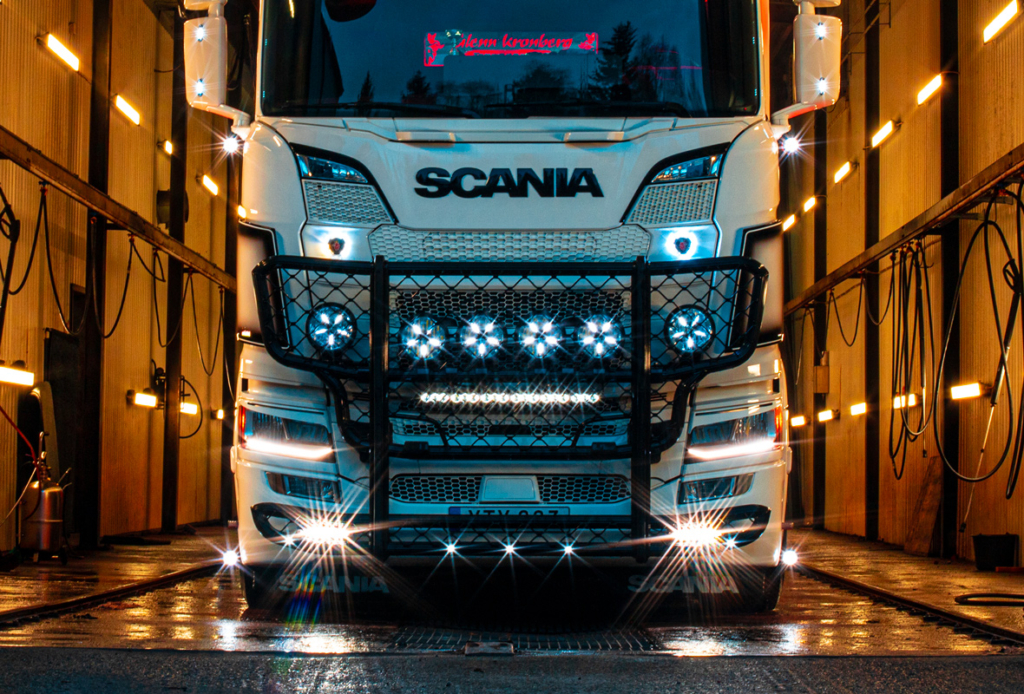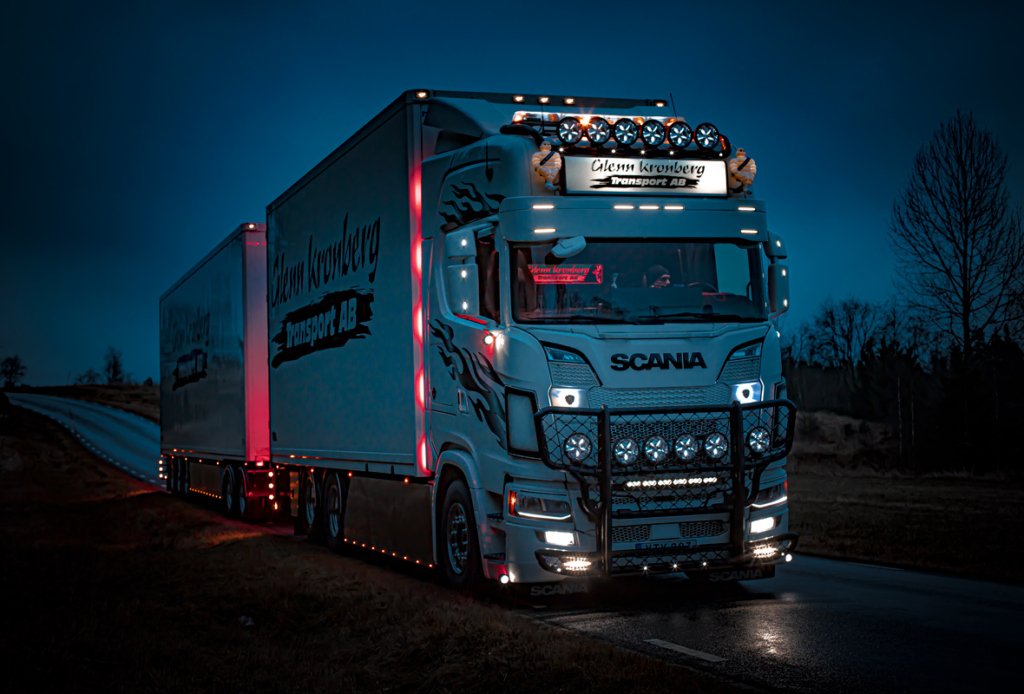 WHAT IS PASSION FOR YOU, AND WHAT IS THE BEST THING ABOUT YOUR PROFESSION?
Passion for me is to be able to do what you want and feel good about it. The best thing about my profession is that I have free hands to control my everyday life, which is as close to being self-employed as possible. I also have a great boss who often points out that I am his boss.
WHICH PRODUCT DO YOU HAVE FROM STRANDS LIGHTING DIVISION?
A lot from the Dark Knight series. President, Viking, Dark Knight Slim, Dark Knight IZE LED square on the trailer, IZE LED square on the truck, and Ultra Slim position light. Regarding driving lights, I have Fritsla 9", which I have mounted from the beginning. Personally, I have Siberia Night Ranger and Ambassador Dark Edition 9″ and many other products from the range.
WHY DO YOU CHOOSE LIGHTING FROM STRANDS LIGHTING DIVISION?
I think the products I use are excellent because Strands is a pioneer in developing LED lighting for vehicles.
WHAT IS YOUR FAVORITE PRODUCT?
Before, Fritsla was my absolute favorite product. But now it's Siberia Night Ranger. It has excellent light and an extremely nice look as well.
HOW DOES THE PRODUCT HELP YOU IN YOUR WORK?
All the lighting I have mounted from Strands, such as driving lights, work lights, and reversing lights, makes it easier for me when I am out driving on the roads.
HOW SHOULD YOU DESCRIBE THE LIGHTING FROM STRANDS IN THREE WORDS?
Effective, stylish, and innovative.
This or that
Day work

Night work

Sunset

Sunrise

Forest

Asphalt

Summer

Winter

Car

Truck

Radio

Own music

New missions

Same route

Slippers

Sneakers

Fast food

Lunch
Favourite products
SIBERIA NIGHT RANGER 9" DRIVING LIGHT LED

IZE LED BTAIL LIGHT LED

DARK KNIGHT NUUK 30" LED BAR

DARK KNIGHT VIKING POSITION LIGHT LED
Get to know more of our ambassadors