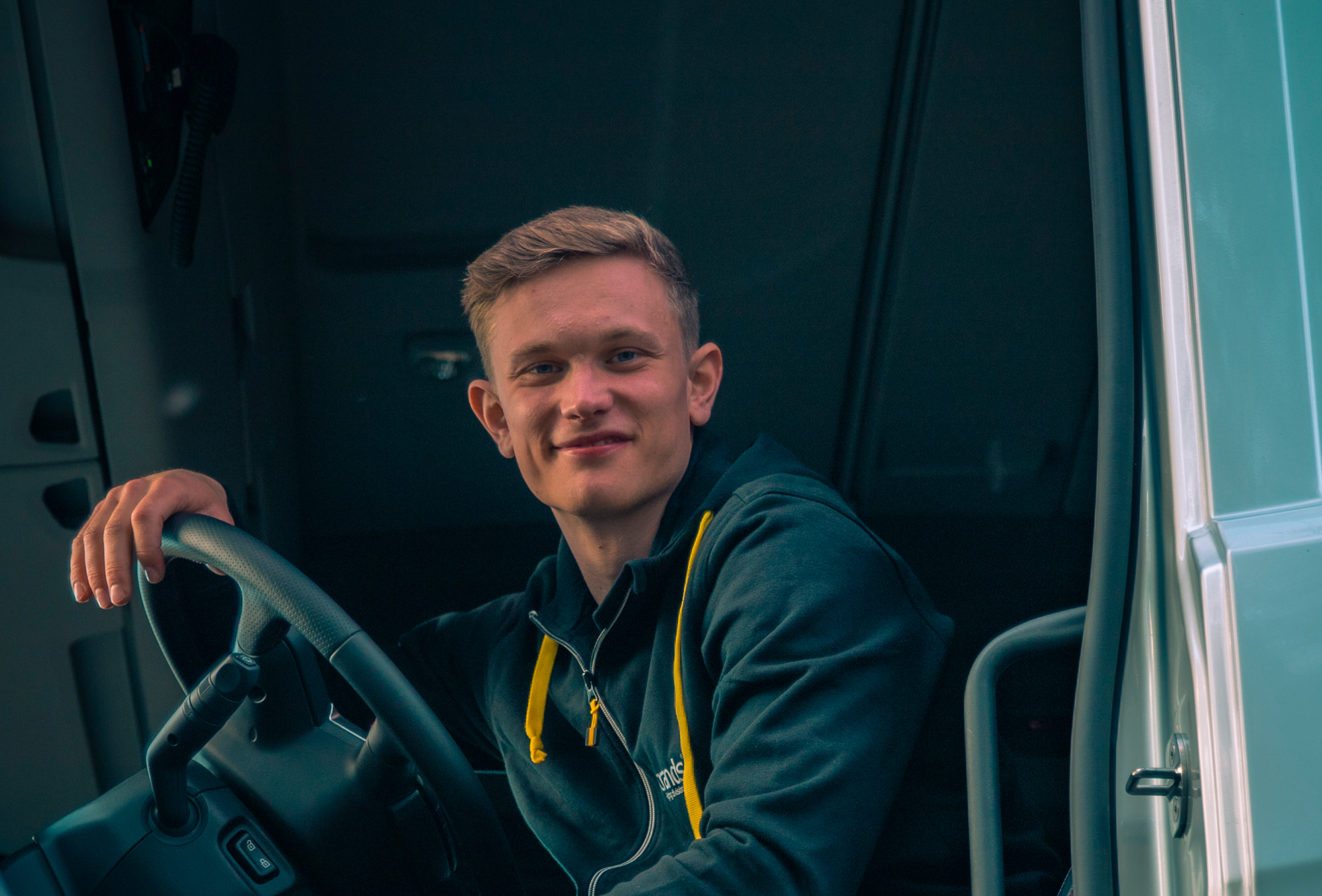 Our ambassadors
Emil Elmelid
Elmelids Transport
We want you to get to know our ambassador, Emil Elmelid. Emil is a young and passionate self-employed person who love his profession as a timber truck driver. As one of our carefully selected ambassadors, he works closely with our product developers to test and evaluate new products, first of all.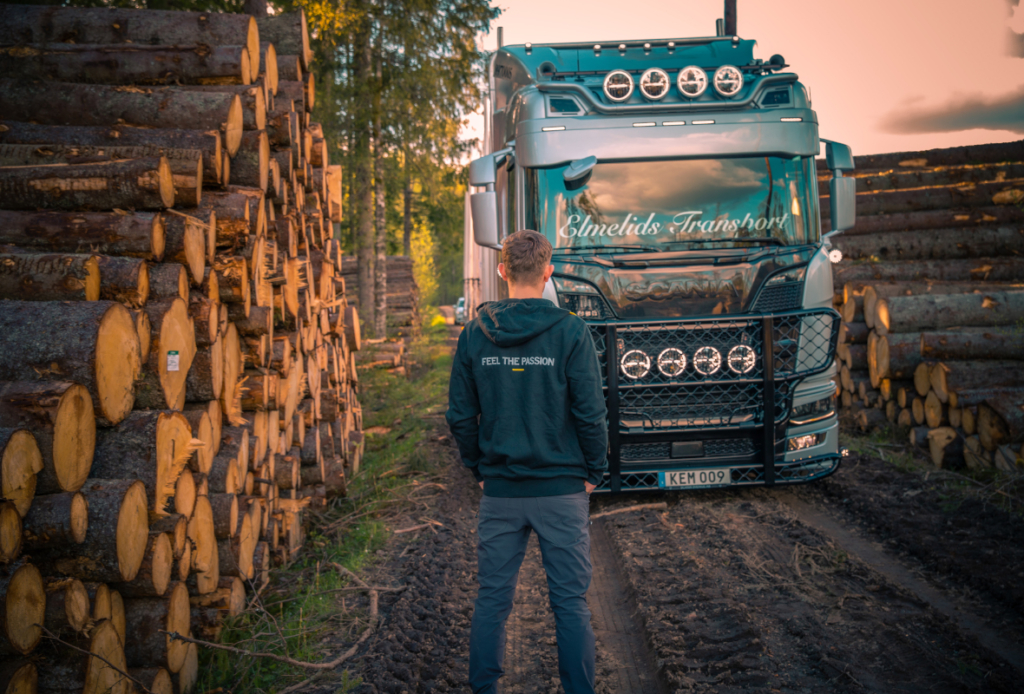 Who is Emil Elmelid?
Age:

24

Profession:

Timber truck driver

Truck:

Scania R 580

Hobbies:

My family of course but also my job

Favourite lunch box:

Chicken stew

Favourite music in the truck:

House and rock!
I am a young, ambitious guy who both loves to work and spend time with my family. I have basically grown up in the truck industry as my parents have run a haulage contractor throughout my childhood.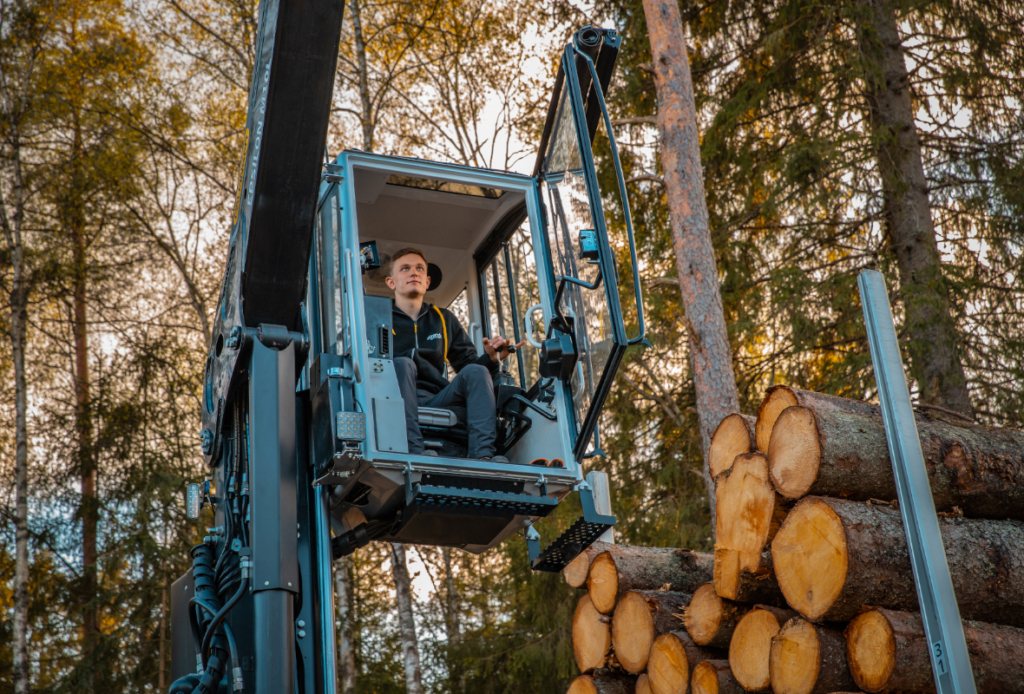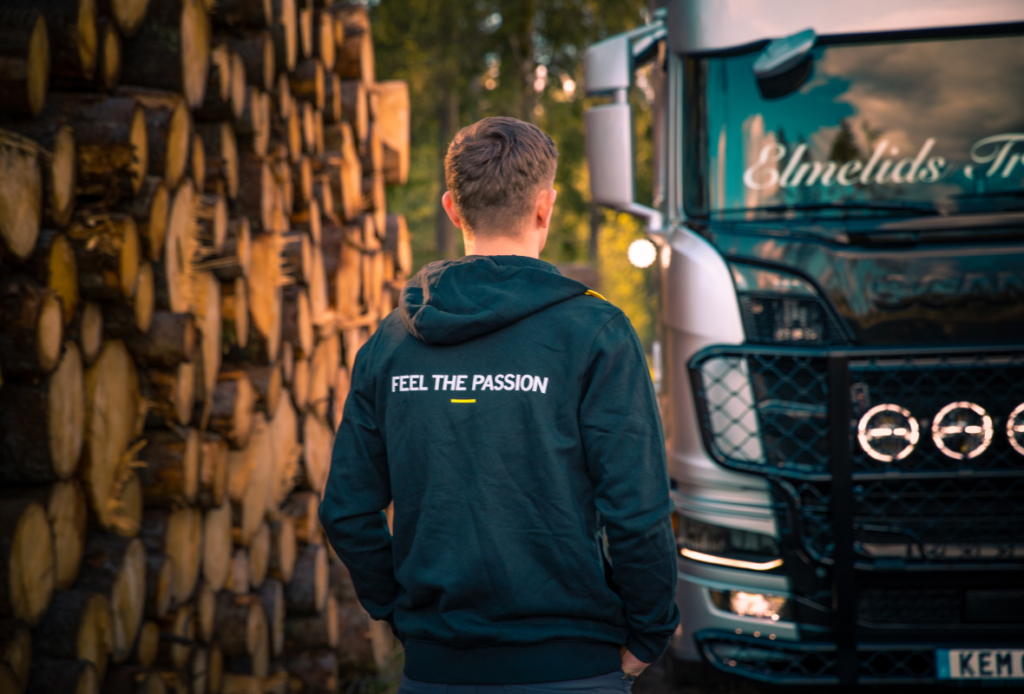 WHAT IS PASSION FOR YOU AND WHAT IS THE BEST THING ABOUT YOUR PROFESSION?
Freedom. Both the freedom to work in the forest and to run your own business.
WHICH PRODUCTS DO YOU HAVE FROM STRANDS?
I have Ambassador 9" LED driving light in the front of the truck, both to get a wide and long beam pattern and because they are very nice! Then I have Unity work lights on both vehicle, trailer, and crane. I think that Unity provides the best light and a good spread that is needed when I am out in the woods.
We have a long truck and to be able to see all the way to the back, we have placed them at regular intervals all the way. The Monitum warning light bar is installed above the cab of the crane so that you can be seen up in the air when loading along a road. We also have Dark Knight Viking side markings at regular intervals from vehicle to trailer. What all Strand's products have in common is that they really provide the light I need to be able to carry out my work.
WHY DO YOU CHOOSE LIGHTING FROM STRANDS?
I think Strands has a wide range with both work lights, position lights and warning lights. I also stuck to their design. They have nice lights and put a lot of focus on design, which makes it possible to get the style you want on your truck. The three-year function guarantee is also an important factor in that the lighting is exposed to a lot of wear and tear in the forest daily. I simply chose Strands because I felt I could have it all.
WHAT IS YOUR FAVORITE PRODUCT?
The favorite I would say is Siberia DR 32". It gives a very good light both at a very long distance and on the width.
HOW DOES THE PRODUCT FACILITATE FOR YOU IN YOUR WORK?
As we drive in shifts, we work a lot at night and need a lot of good light. It facilitates our work but above all it prevents many risks. Without good light, we simply cannot do our job. We drive on bad roads, and we need to be able to see where we have the crew all the time. That's why I always have Unity work lights on when I'm out driving in the woods at night. I have mounted the Siberia DR 32" on the crane cab to get a good light around the grip when I load. It is also in the crane that you need the best light because there you have the worst visibility.
HOW SHOULD YOU DESCRIBE THE LIGHTING FROM STRANDS IN THREE WORDS?
Stylish, powerful, and innovative design!
This or that
Day work

Night work

Sunset

Sunrise

Forest

Asphalt

Summer

Winter

Car

Truck

Radio

Own music

New missions

Same route

Slippers

Sneakers

Fast food

Lunch
Get to know more of our ambassadors