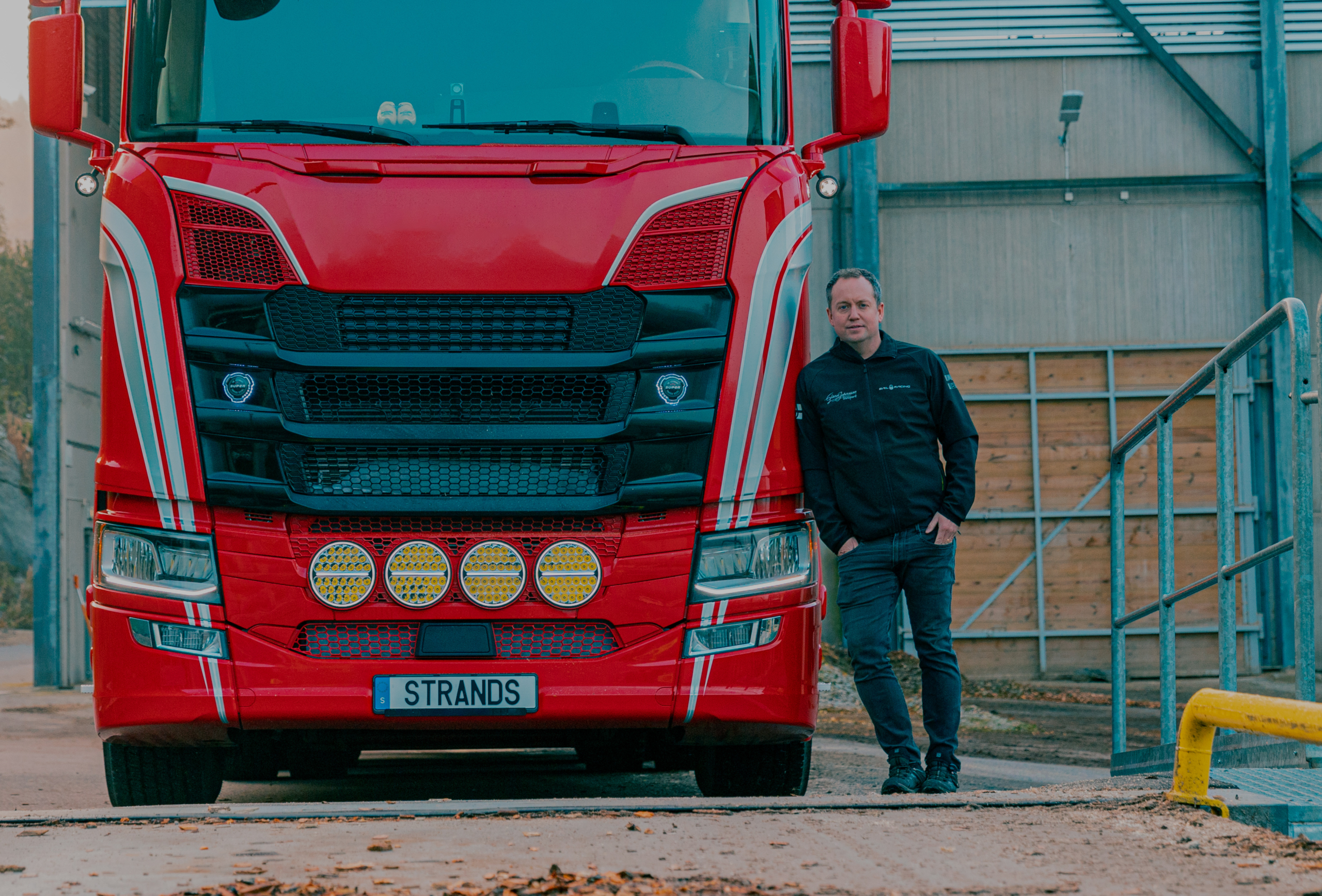 Our ambassadors
Glenn Johnsson
Glenn Johnsson Transport
We want you to get to know our ambassador, Glenn Johnsson. He loves his job as a wood chip truck driver and runs Glenn Johnsson Transport AB. Glenn is one of our carefully selected ambassadors, and he works closely with our product developers to test and evaluate new products, first of all.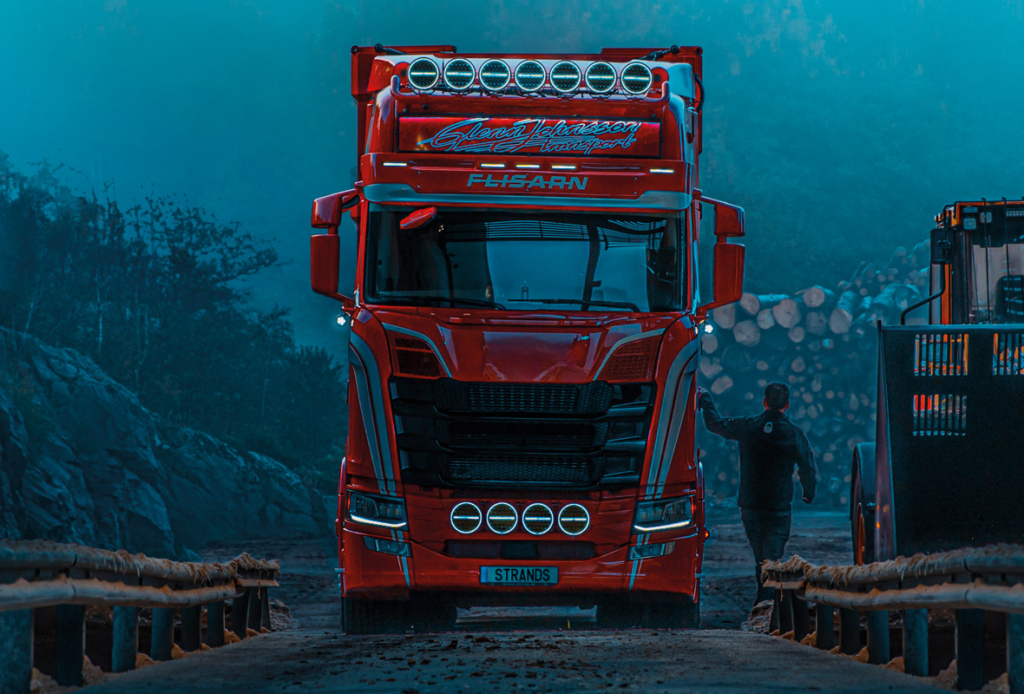 Who is Glenn Johnsson?
Age:

43

Profession:

Self-employed wood chip truck driver

Truck:

Scania 770S built with a wood chipper and some older Scania trucks in my garage

Hobbies:

My job is my hobby too

Favourite lunch box:

Sausage stew with rice in Swedish called korvstroganoff

Favourite music in the truck:

STAR FM
My name is Glenn Johnsson, and I have been running Glenn Johnsson Transport AB for 16 years. I am a driven, self-employed person who loves my job, which goes hand in hand with my great interest in engines/technology. I also grew up in the industry and have always worked in the profession.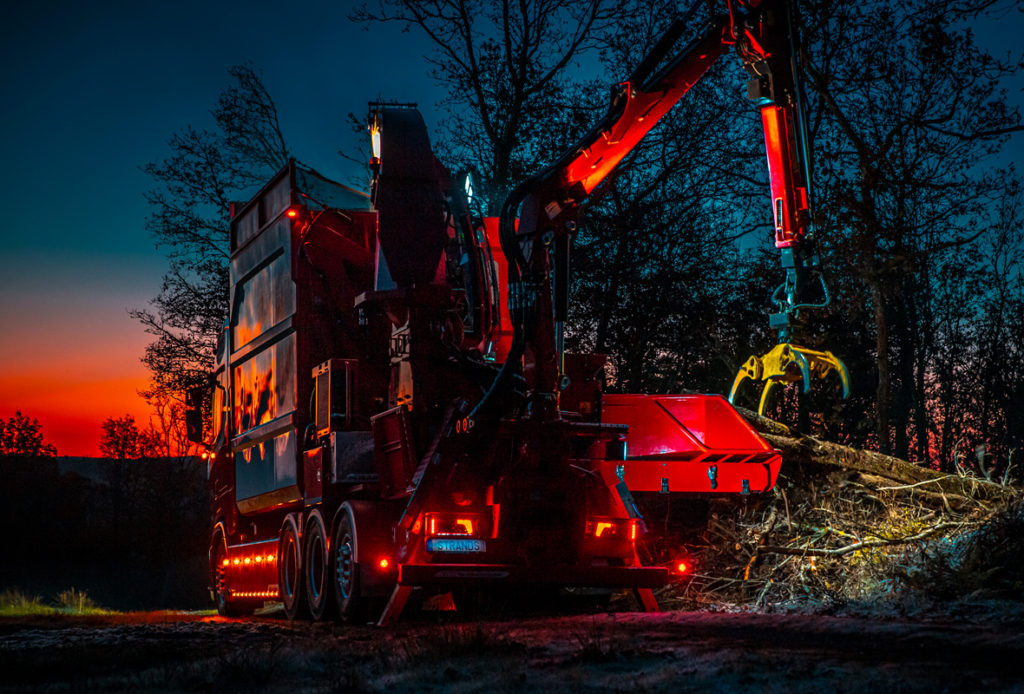 WHAT IS PASSION FOR YOU, AND WHAT IS THE BEST THING ABOUT YOUR PROFESSION?
The profession is my passion, and the best thing about my job is that I get to decide my own time and plan my days. It´s also fun as a self-employed person to meet your customers and make them pleased.
WHICH PRODUCT DO YOU HAVE FROM STRANDS LIGHTING DIVISION?
The best I have tried is the driving light Siberia Night Ranger and the work light President/Rock Solid.
WHY DO YOU CHOOSE LIGHTING FROM STRANDS LIGHTING DIVISION?
Because I am very happy with the products, they do their job, they deliver much power, and you can get your products quickly when you order them. Strand's lighting stands out from the crowd and is sharper than its competitors.
WHAT IS YOUR FAVORITE PRODUCT?
President/Rock Solid is my favorite product. It takes much beating, but it doesn´t break.
HOW DOES THE PRODUCT HELP YOU IN YOUR WORK?
When I work early mornings during the fall and winter months, it lights up, both when I'm reversing and standing and chipping. It simply makes my job easier by illuminating my work.
HOW SHOULD YOU DESCRIBE THE LIGHTING FROM STRANDS IN THREE WORDS?
Sharp, durable, and long lifespan.
This or that
Day work

Night work

Sunset

Sunrise

Forest

Asphalt

Summer

Winter

Car

Truck

Radio

Own music

New missions

Same route

Slippers

Sneakers

Fast food

Lunch
Favourite products
Siberia Night Ranger 9" driving light LED

Viking side marker LED

Dark Knight President work light LED
Get to know more of our ambassadors