Our ambassadors
Fredrik Hultman
Hedströms Åkeri
We want you to get to know our ambassador Fredrik Hultman. Hultman is a problem solver who loves his job as a long-distance truck driver and work for Hedström's Åkeri in Svenljunga. As one of our carefully selected ambassadors, he works closely with our product developers to test and evaluate new products, first of all.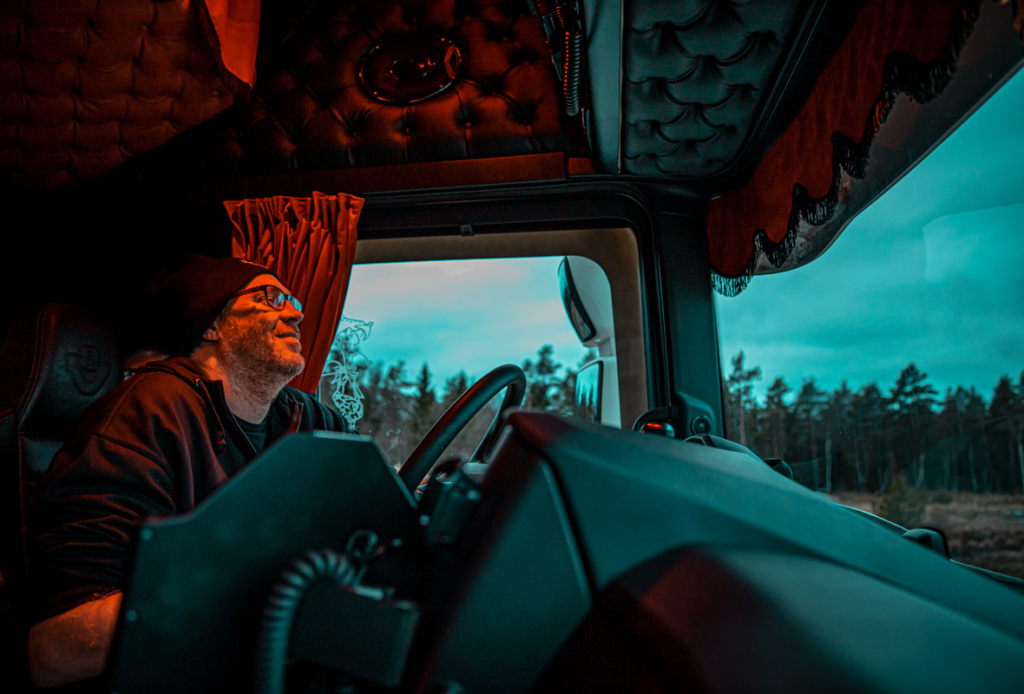 Who is Fredrik Hultman?
Age:

43 years

Profession:

Long-distance truck driver

Truck:

Scania S650

Hobbies:

My job is my hobby too, but of course my children as well.

Favourite lunch box:

Chicken and pasta gratin

Favourite music in the truck:

Everything. From podcasts and audiobooks to radio and music.
My name is Fredrik Hultman and I work for Hedström's Åkeri in Svenljunga, but everyone calls me Hultman. As a person, I am a problem solver and always want to try things that others say are impossible. I love to travel and discover new places and it also goes together with my work as a long-distance truck driver as I get to see many different places in Sweden.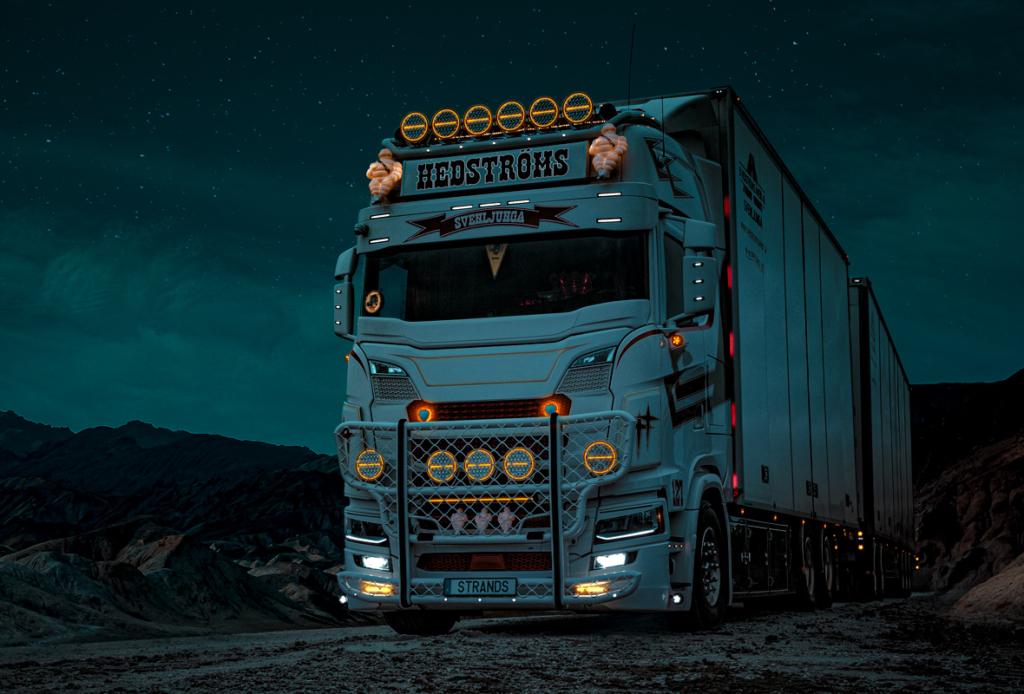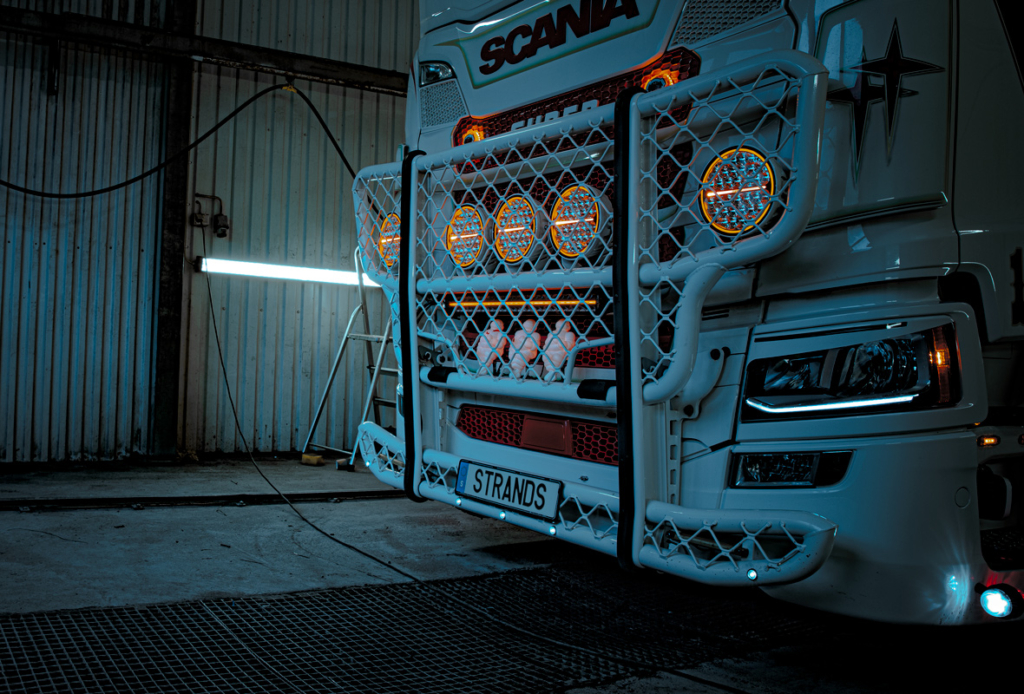 WHAT IS PASSION FOR YOU AND WHAT IS THE BEST THING ABOUT YOUR PROFESSION?
Passion for me is everything that has to do with cars and my children of course. It's also fun that the kids have the same interest as me. They can memorize the entire Strand Lighting Division's catalog. The best thing about my profession as a long-distance truck driver is the freedom and friends I have made along the way. I have met some of my absolute best friends through the profession.
WHICH PRODUCTS DO YOU HAVE FROM STRANDS LIGHTING DIVISION?
WHY DO YOU CHOOSE LIGHTING FROM STRANDS LIGHTING DIVISION?
Especially because they are really good products. I have never had such a driving light as Siberia Night Ranger 9". I drive 180 000 km a year in large parts of Sweden and can investigate how the product behaves in both heat and cold.
WHAT IS YOUR FAVORITE PRODUCT?
The favorite is Siberia Night Ranger 9″ but Fritsla 9″ is closest to my heart, purely aesthetically.
HOW DOES THE PRODUCT HELP YOU IN YOUR WORK?
Since I drive a lot at night, it is very important to have good light both in the front and in the back of the vehicle. The better light I have, the more relaxed I become in my driving.
HOW SHOULD YOU DESCRIBE THE LIGHTING FROM STRANDS IN THREE WORDS?
Passion, quality, and cool appearance.
This or that
Day work

Night work

Sunset

Sunrise

Forest

Asphalt

Summer

Winter

Car

Truck

Radio

Own music

New missions

Same route

Slippers

Sneakers

Fast food

Lunch
Favourite products
SIBERIA NIGHT RANGER SPOT 9" DRIVING LIGHT LED

DARK KNIGHT PRESIDENT WORK LIGHT 35W LED

SIBERIA RED TIGER WORK LIGHT 12" LED

SIBERIA NIGHT GUARD SR 32" LED BAR
Get to know more of our ambassadors