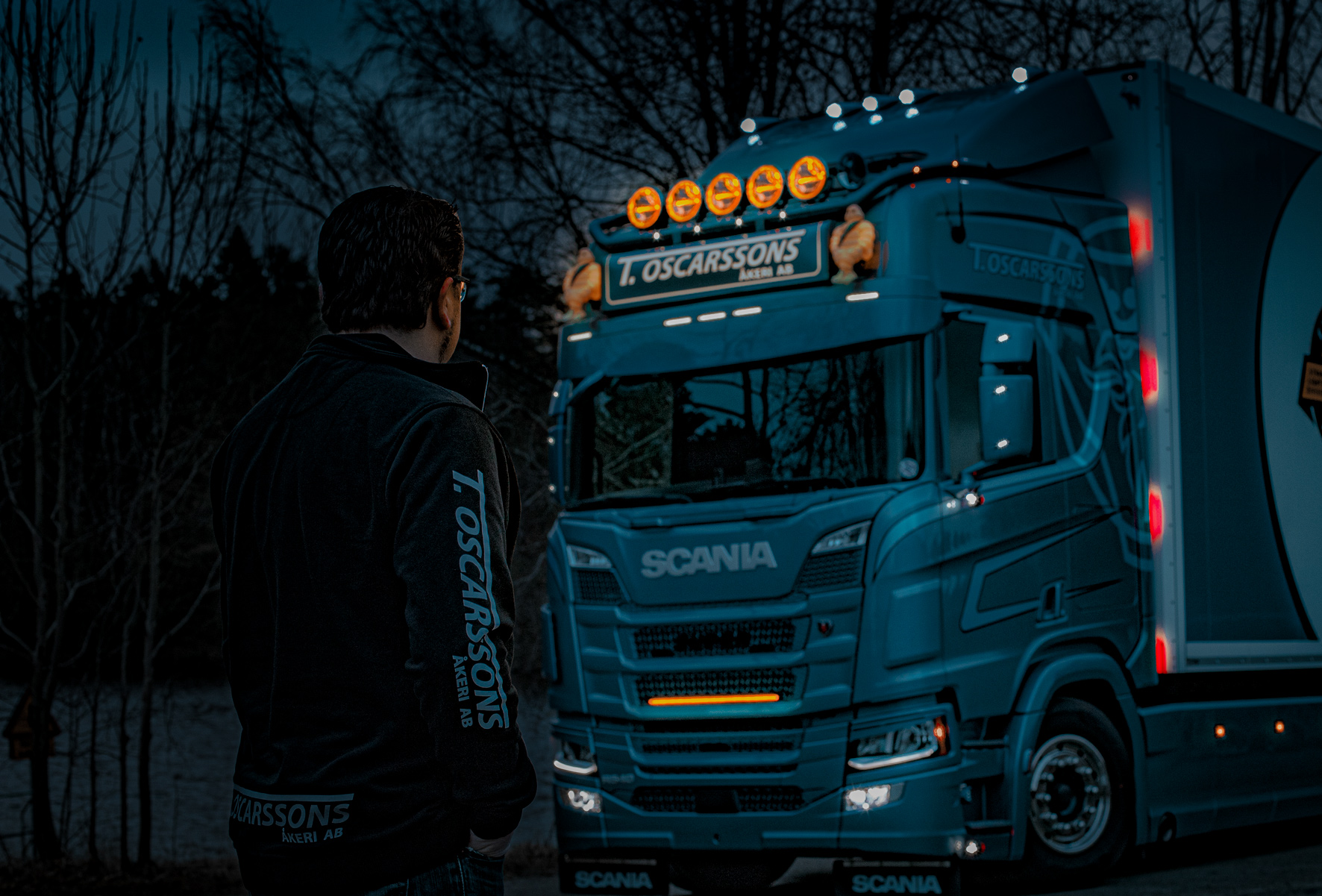 Our ambassadors
Tobias Oscarsson
T. Oscarssons Åkeri
We want you to get to know our ambassador, Tobias Oscarsson. Tobias is a committed entrepreneur who loves his job as a truck driver. As one of our carefully selected ambassadors, he works closely with our product developers to test and evaluate new products, first of all.
Who is Tobias Oscarsson?
Age:

44 years

Profession:

A truck driver who runs my haulage contractor

Truck:

We drive Volvo, Scania, and DAF

Hobbies:

Trucks are my hobby too

Favourite lunch box:

I like to eat at restaurants

Favourite music in the truck:

My taste is very mixed
My name is Tobias Oscarsson, and I run T. Oscarsson's Åkeri AB in Gothenburg with my wife. Our trucks drive mainly in the Nordic countries, and we use a lot of products from Strands which we are delighted with. I love my job, which also goes hand in hand with my great hobby of trucks.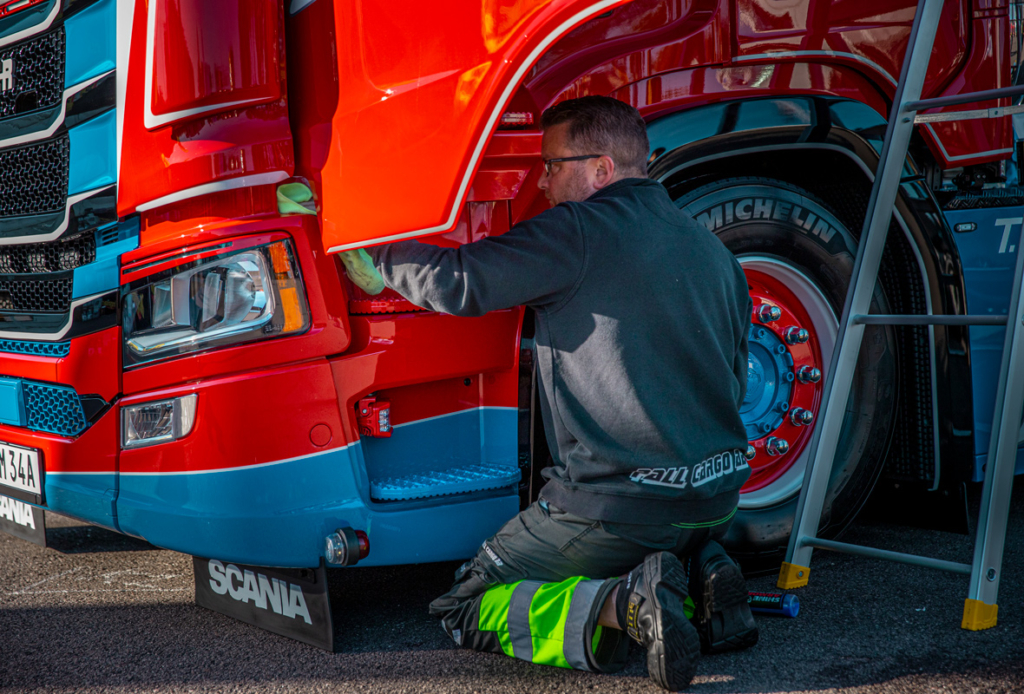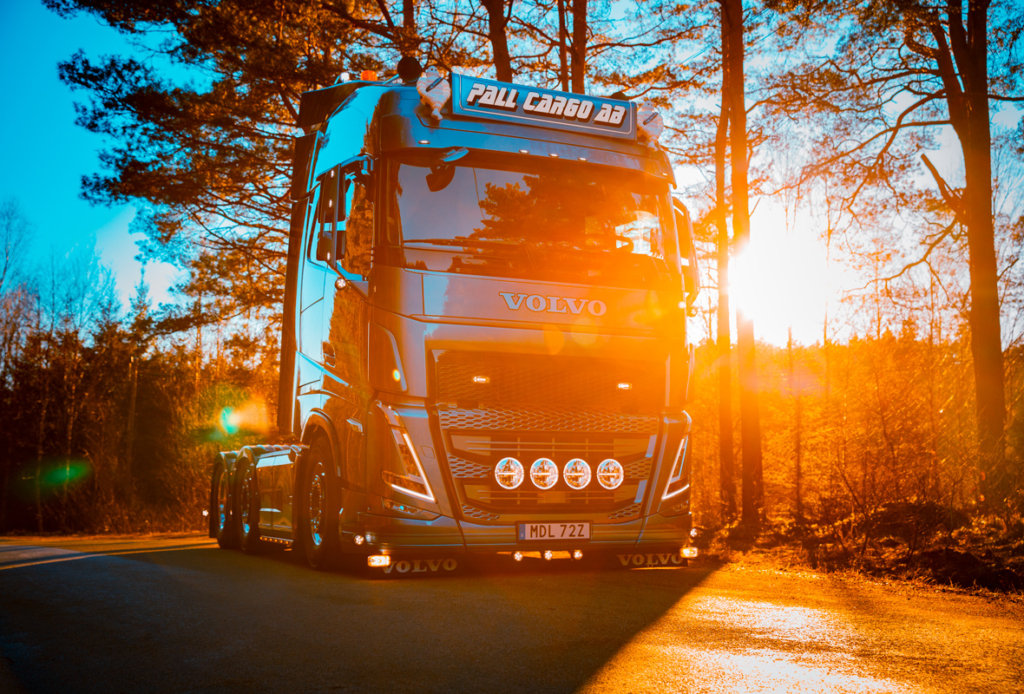 WHAT IS PASSION FOR YOU, AND WHAT IS THE BEST THING ABOUT YOUR PROFESSION?
Passion for me is a freshly washed truck, and the best thing about my profession is the freedom I feel every day. I see a lot of Sweden and meet fantastic people at the same time.
WHICH PRODUCT DO YOU HAVE FROM STRANDS LIGHTING DIVISION?
We have a lot of products from Strands, including the driving lights Fritsla 9" and Ambassador 9", Siberia LED bar, and Viking. 
WHY DO YOU CHOOSE LIGHTING FROM STRANDS LIGHTING DIVISION?
Because of the high quality and long lifespan. 
WHAT IS YOUR FAVORITE PRODUCT?
My favorite is Ambassador because of its outstanding light output and blends in perfectly with the truck. 
HOW DOES THE PRODUCT HELP YOU IN YOUR WORK?
The products have long durability, which means that the products from Strands save me a lot of time.
HOW SHOULD YOU DESCRIBE THE LIGHTING FROM STRANDS IN THREE WORDS?
Tasteful, professional, and stylish.
This or that
Day work

Night work

Sunset

Sunrise

Forest

Asphalt

Summer

Winter

Car

Truck

Radio

Own music

New missions

Same route

Slippers

Sneakers

Fast food

Lunch
Favourite products
AMBASSADOR 9" DRIVING LIGHT LED

DARK KNIGHT VIKING POSITON LIGHT LED

FRITSLA 9" DRIVING LIGHT LED

SIBERIA DR 50" LED BAR
Get to know more of our ambassadors