Our ambassadors
Filip Berg
KENTH SVENSSONS ÅKERI
We want you to get to know our ambassador Filip Berg. Filip is a committed and active truck driver who loves his job as a long-distance truck driver. He works for Kenth Svensson´s Åkeri in Våxtorp and drives long distances through Sweden. As one of our carefully selected ambassadors, he works closely with our product developers to test and evaluate new products, first of all.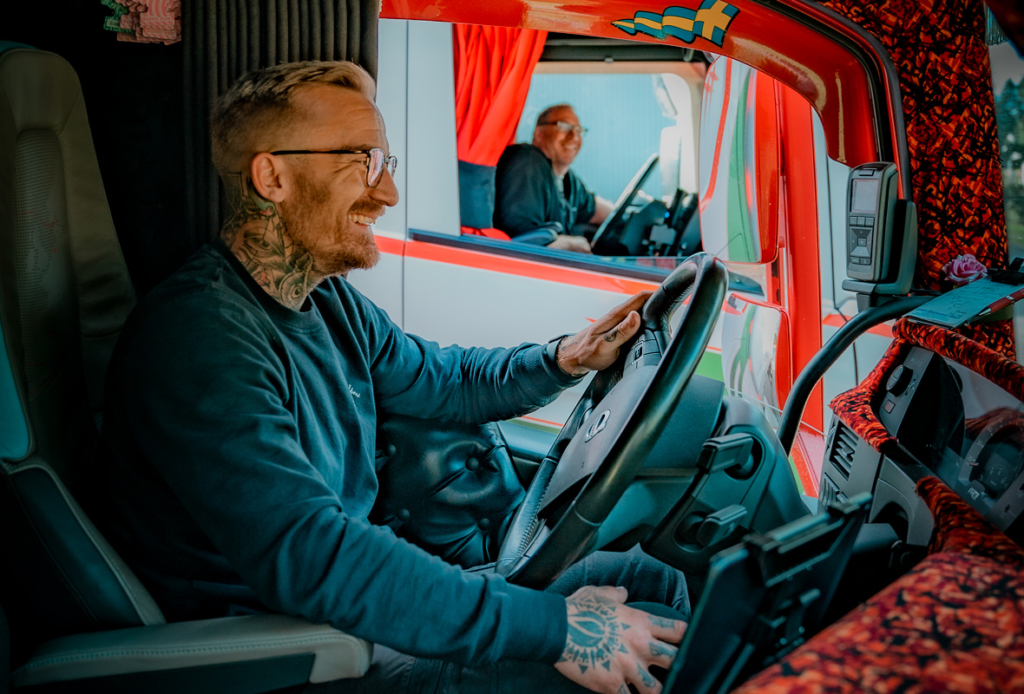 Who is Filip Berg?
Age:

32 years

Profession:

Long-distance truck driver for Kenth Svensson´s Åkeri in Våxtorp

Truck:

Red Volvo FH16 740

Hobbies:

Trucks! But also hanging out with my family and spending time in the woods

Favourite lunch box:

Rice and chicken

Favourite music in the truck:

I listen to rock a lot! But also, on podcasts about news and audiobooks
My name is Filip Berg, and I am a 32-year-old truck driver who loves my job which goes hand in hand with my great hobby for trucks. I love to have a clean truck, but it also means that I must work a lot and get dirty hands. As a person, I am an active multi-tasker who likes to be in the woods and barbecues a lot in the summer with family and friends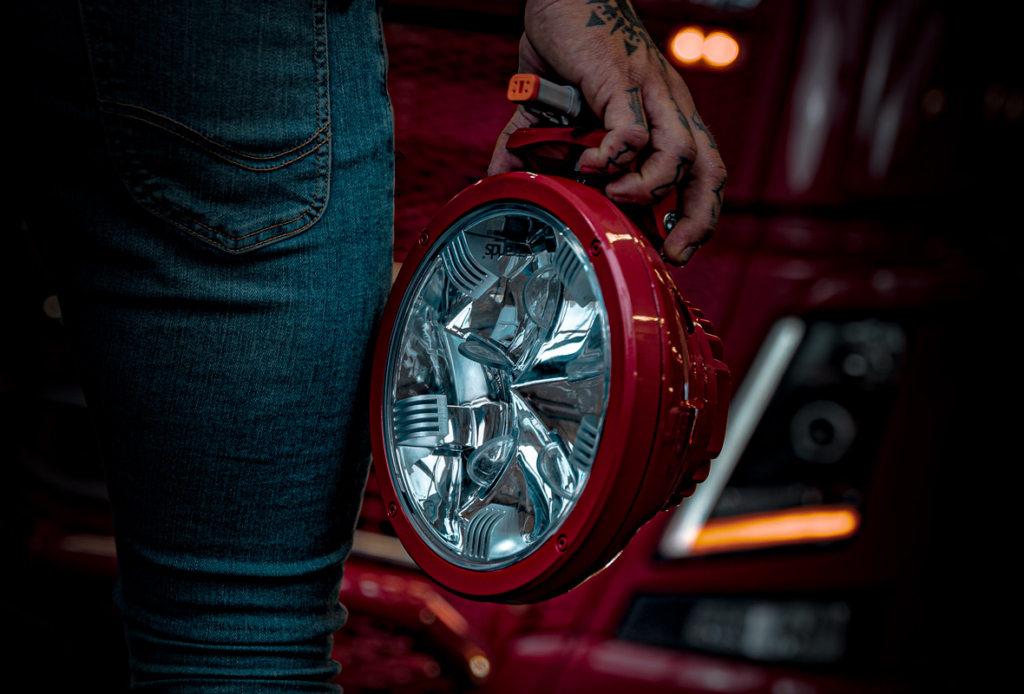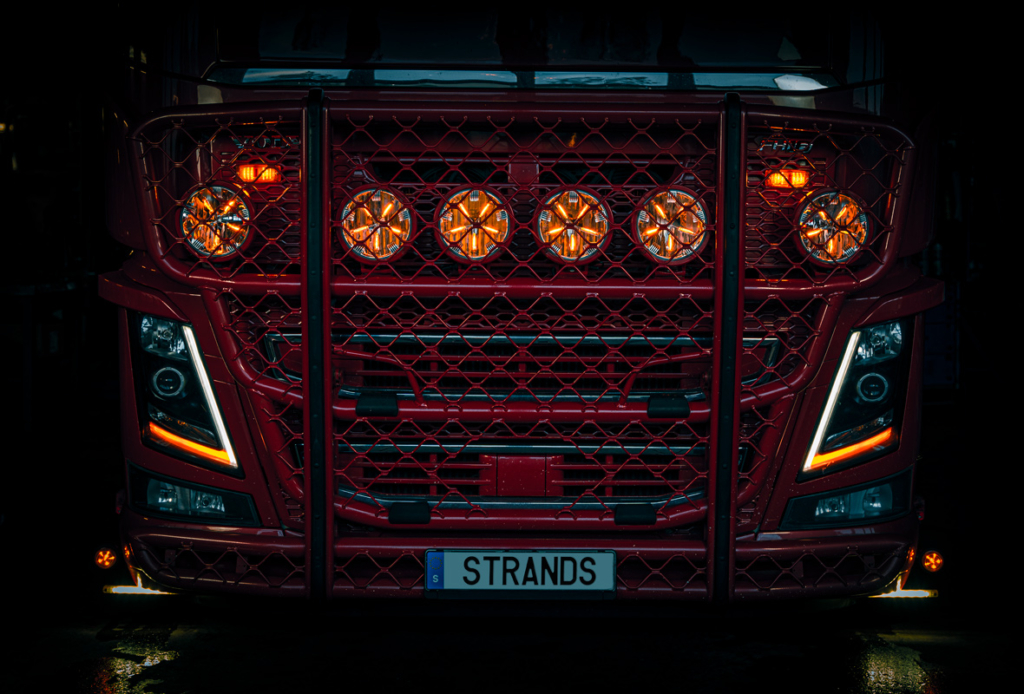 WHAT IS PASSION FOR YOU AND WHAT IS THE BEST THING ABOUT YOUR PROFESSION?
Everything that has to do with trucks is my passion and the best thing about my profession is that I get to meet my customers and friends along the roads. Both the good and the bad days are fun which makes it easy to get up in the morning.
WHICH PRODUCTS DO YOU HAVE FROM STRANDS LIGHTING DIVISION?
My entire truck is mounted with lighting from Strands Lighting Division. The new Fritsla 9″ driving light with dual position light and Side Shooter in the front. Viking side markers and position lights on the sides. President work lights around the truck. IZE LED tail lights, both white and red and Siberia Red Tiger 12″ in the back of the truck.
WHY DO YOU CHOOSE LIGHTING FROM STRANDS LIGHTING DIVISION?
Because Strands Lighting Division always contains what I want in a product – quality and style.
WHAT IS YOUR FAVORITE PRODUCT?
I have many. I would like to say Fritsla driving light because I´ve had it for many years now. But one favorite of mine that I don´t have today is Siberia Night Ranger and that´s because it´s both stylish and has a really good light.
HOW DOES THE PRODUCTS HELP YOU IN YOUR WORK?
Driving lights make my work easier on the roads and it´s always grateful to have products that have good quality. It's also a lot about aesthetics and Strands does a good job because the products are both stylish and of good quality.
HOW SHOULD YOU DESCRIBE THE LIGHTING FROM STRANDS IN THREE WORDS?
Good quality, finish, and stylish.
This or that
Day work

Night work

Sunset

Sunrise

Forest

Asphalt

Summer

Winter

Car

Truck

Radio

Own music

New missions

Same route

Slippers

Sneakers

Fast food

Lunch
Favourite products
FRITSLA 9" DRIVING LIGHT LED

DARK KNIGHT PRESIDENT WORK LIGHT 35W LED

SIBERIA RED TIGER WORK LIGHT 12" LED

DARK KNIGHT VIKING POSITION LIGHT LED
Get to know more of our ambassadors