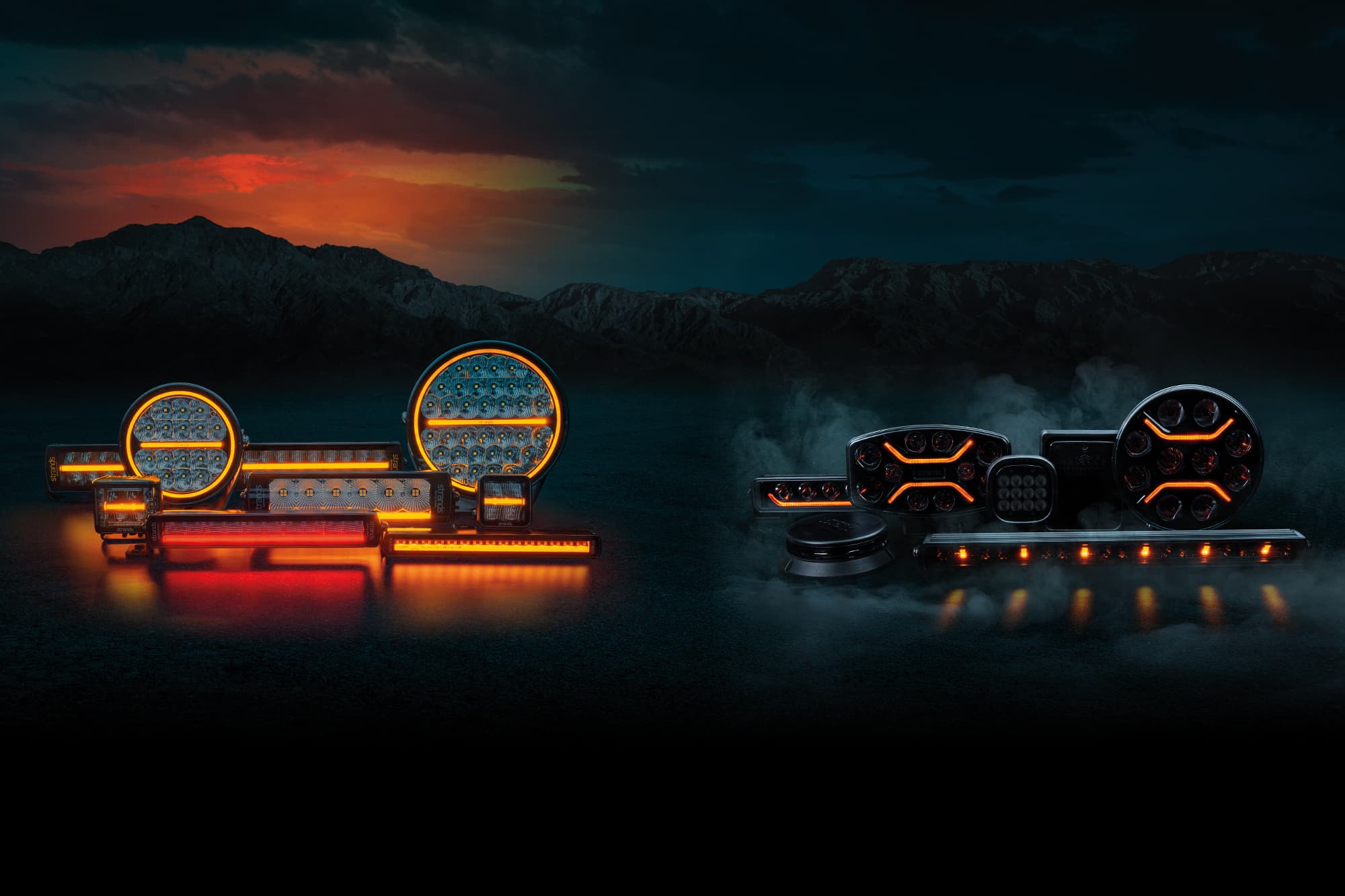 LED bars
Explore our
range of powerful
LED light bars
Strands manufactures LED light bars with the highest quality standards. Our LED light bars for trucks and cars are available with different beam patterns and sizes which makes it easy for you to choose which light bar fits your needs.
Read more
Showing 33–48 of 250 results
Showing 33–48 of 250 results
Reliable LED light bars for your vehicle 
LED light bars acts as elongated driving light and is short or long sets of LEDs with a high level of brightness. The diodes are usually surrounded by reflectors, but lenses are also common. At Strands, all light bars are designed for drivers who need powerful and reliable lights on the roads. Often, the standard light mounted on the vehicle is not good enough. That is why you should invest in a LED light bar that's discreet but still immensely powerful. Our range of LED light bars are not only made for cars. They can also be mounted on heavier vehicles and trucks.
Should I install LED light bars on my vehicle? 
Most of our customers feel as if the lighting on their vehicle is not enough and that's why it's perfect to get a LED light bar. At Strands, we offer a large selection of light bars for all kinds of vehicles. There are many vehicles that are in need of extra lighting such as passenger cars, off-road vehicles, utility and industrial vehicles, agricultural vehicles and recreational vehicles. You can mount your LED light bar on the roof, under or above the license plate or behind the grill. Choose your prefered length of the LED bar depending on where you want to mount it.
LED bar light for cars
Strands Lighting Division offers a wide range of LED light bars for cars and it's possible to mount your light bar in many different ways. If you want to mount the light bar in a simple and safe way which doesn't damage your car, you should use a bracket, specifically made for LED light bars. It is also common to put the bracket behind the license plate which makes it is easier to reset it if you want to remove it.
LED light bars for trucks 
Our LED light bars for trucks have a discreet and modern design and can be mounted in several different ways. Truck light bars are a perfect match for your truck. Before you buy your LED light bar, you should first explore which light bar fit your personality and style. Then you need to choose the correct size for your truck and whether you want a curved or straight LED light bar. The curved light bars are shaped like arches which improves lighting exposure on the sides.