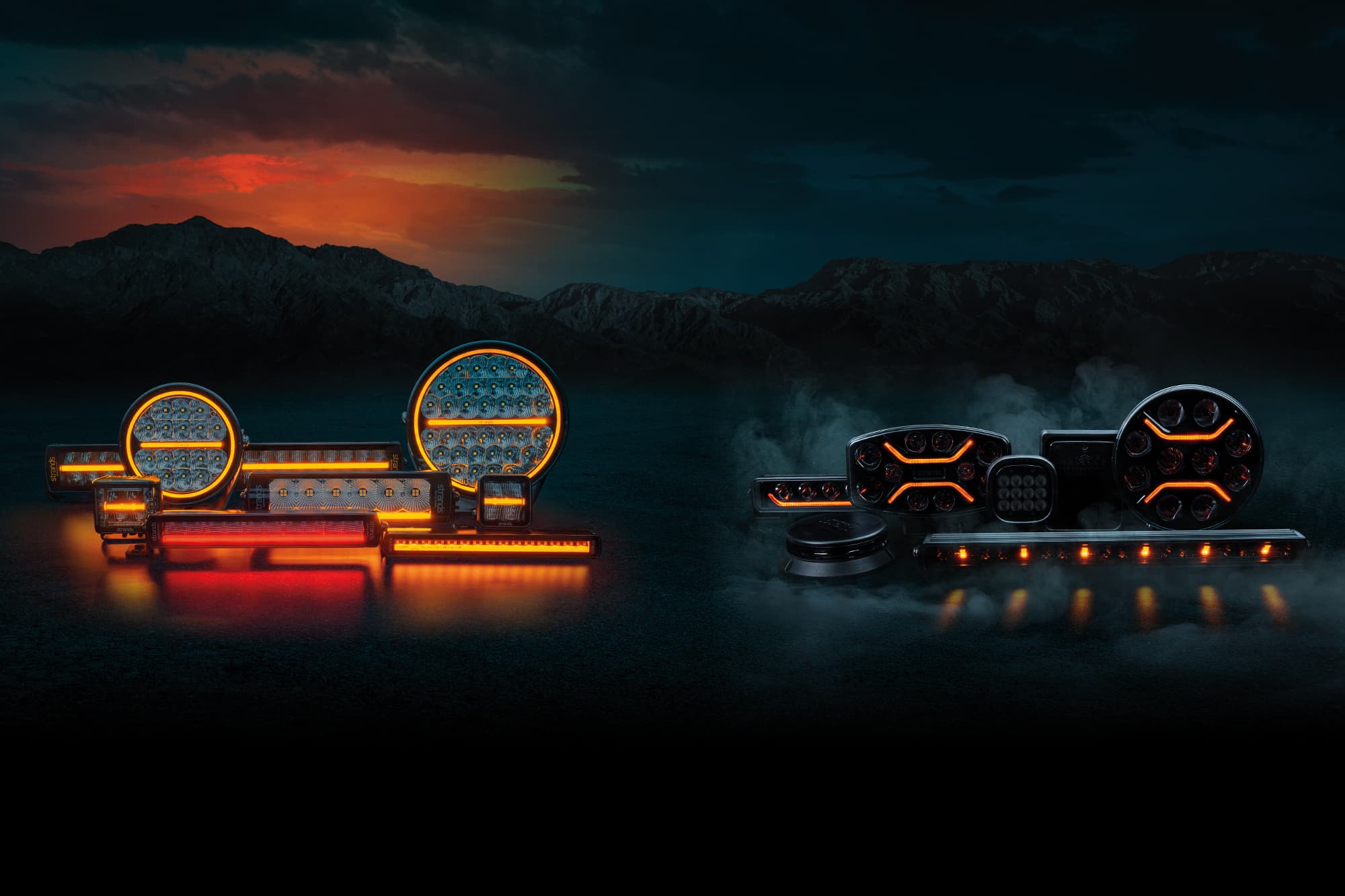 Automotive lighting
Automotive lighting
Strands Lighting Division manufactures and sells automotive lighting designed for all types of vehicles. We are Europe's fastest growing brand in vehicle lighting and today our products are sold in more than 30 different countries. We develop and design automotive lighting according to your needs in order to make your driving safer.
Read more
Showing 1585–1590 of 1590 results
Showing 1585–1590 of 1590 results
Wide range of automotive lighting
Strands Lighting Division are passionate about developing the world's finest automotive lighting and truck lights. We ensure the quality of each product we put out on the market. You can be sure to find vehicle lighting that fits your vehicle no matter if you're the owner of a car, larger working vehicle or truck. Our automotive lighting comes with a warranty that extends for at least 3 years. Our wide range of automotive lighting consists of mounting accessories, light signs, work lights, position lights, conversion kits, tail lights, driving lights and warning lights. 
Truck lights for large vehicles
Strands Lighting Division has a market leading range of powerful truck lights and accessories. We always ensure that each truck light meet our demands for premium quality. All of Strands' truck lights are designed to make the truck driver's job safer and more enjoyable when it's dark. Our ambassadors often test our vehicle lighting products and provide us with crucial feedback based on real life experience. Strands' premium line of truck lights are developed in Sweden backed by several years of experience in the automotive light industry.
High performing vehicle lighting
Strands' automotive lighting & headlights comes with a truckload of great advantages. Our vehicle lighting greatly increases visibility when it's dark outside which helps drivers navigate more safely. It's also easier to perform tasks during the dark hours of the day because of less traffic. With Strands' vehicle lighting, you can be sure to drive safely in the dark regardless of road condition or weather.