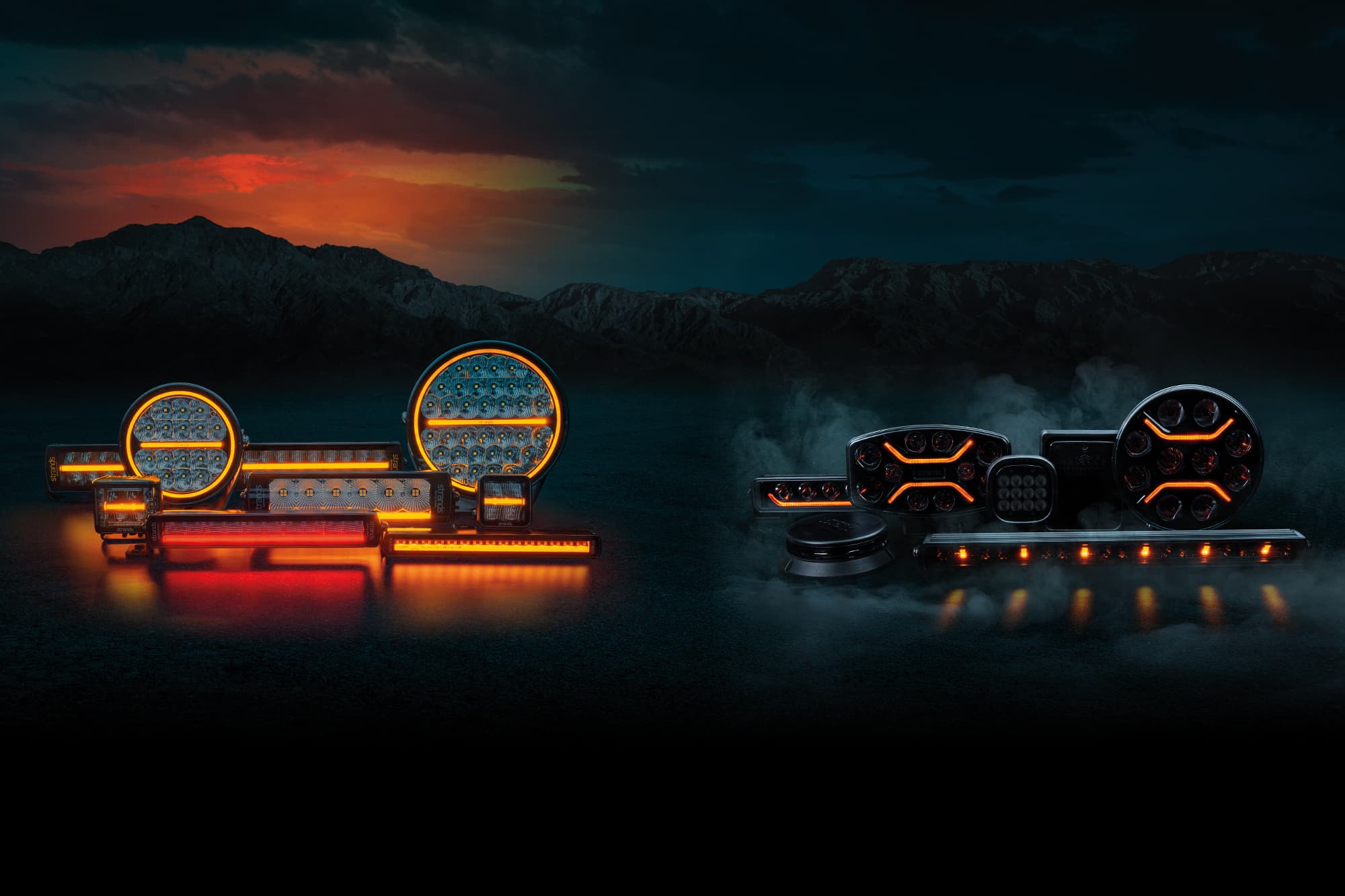 Strobe light trucks
STROBE LIGHTS OF HIGH QUALITY

Strobe lights for trucks and cars
STROBE LIGHT FOR MAXIMUM VISIBILITY Strands has always developed products for manufactured vehicles and therefore we have developed strobe light bars that focus on keeping you safe when working in exposed environments. Our bars is easy to mount and have all the certificates you need to work along the road, such as ECE R65 class 2.
Read more
Showing 17–32 of 58 results
Showing 17–32 of 58 results
WHAT ARE STROBE LIGHTS?
Strobe lights are a type of warning light installed on the roof or other areas of the truck to increase visibility and alert other drivers of the truck´s presence.
Strobe lights can either be constant or flash in a pattern. They are often installed in a series, either in a straight line or in a circular pattern, to provide maximum visibility.
It is important to note that strobe lights on trucks are regulated by law, and specific rules may vary depending on the vehicle type and the lights' intended use. It is essential to check the specific rules before installing or using strobe lights on a truck.
CAN STROBE LIGHTS BE USED IN CONJUNCTION WITH OTHER WARNING LIGHTS?
Yes, strobe lights can be used in conjunction with other warning lights. It is common for tow trucks, emergency vehicles, and other service vehicles to use multiple types of warning lights to increase visibility and draw attention to their presence on the road. In addition to strobe lights, other warning lights that may be used in combination include LED bars, rotating beacons, and flashing lights of different colors. By using a variety of lights, these vehicles can create high visibility that helps to ensure safety on the roads.
Strobe lights for trucks can also be used with other warning lights, such as LED beacons and emergency light bars, to create a more visible and attention-grabbing warning system.
WHICH VEHICLES USE STROBE LIGHTS?
Strobe lights are typically used by vehicles that need to be easily seen by other drivers. Vehicles like tow trucks, snow plows, construction vehicles, service vehicles, or emergency vehicles such as police cars, fire trucks, and ambulances alert other drivers and pedestrians about their presence and signal that they are responding to an emergency.
HOW DO I MOUNT STROBE LIGHTS ON TRUCKS?
Mounting strobe lights on trucks can depend on the type of truck, the number of lights, and their location. Here are some general steps to follow:
DETERMINE THE LOCATION:
Most strobe lights are mounted on the roof or the truck's sides.
CHOOSE THE MOUNTING BRACKET:
select a mounting bracket compatible with your strobe lights and truck model.
ATTACH THE BRACKET:
Install the truck bracket using the provided hardware.
INSTALL THE STROBE LIGHTS:
Attach the strobe lights to the bracket using the mounting hardware provided once the bracket is installed.
WIRE THE LIGHTS:
Connect the wiring harness to the strobe lights and route the wires through the truck to the power source.
TEST THE LIGHTS:
Before using the strobe lights, test them to ensure they work correctly.