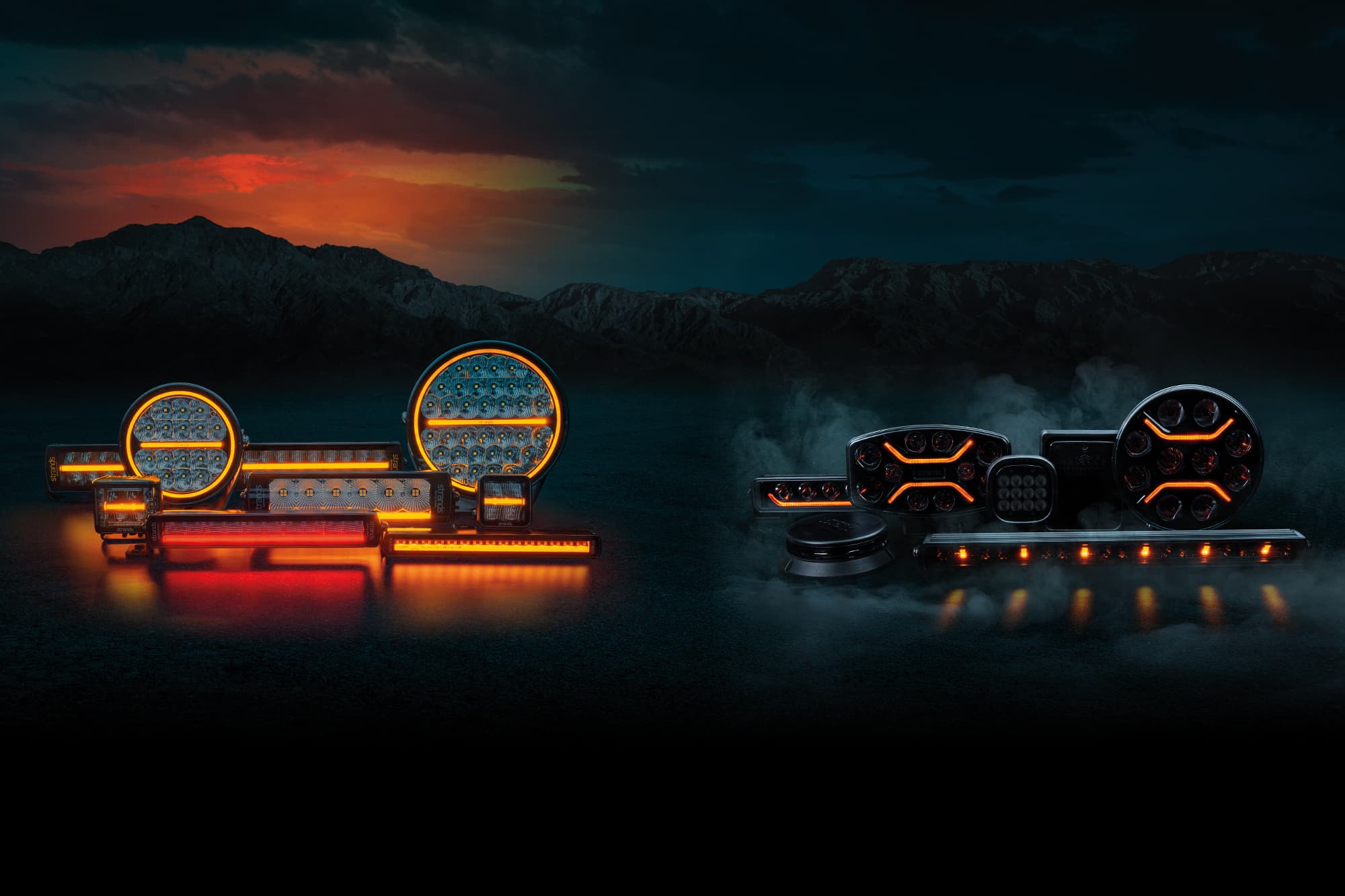 Warning lights
Led strobe warning lights for trucks & cars
We offer efficient warning lights of the highest quality. All with the mission of alerting the driver to potential hazards or changes in road conditions.
Read more
Showing 33–48 of 223 results
Showing 33–48 of 223 results
LED strobe warning lights or "flashlights" as they're also called are fully approved according to ECE R6 class 1 or class 2. All customers also gets to enjoy our warranty that extends for at least three full years.
What's an LED strobe warning light?
LED strobe lights are used when there is a need to be seen and to attract the attention of others. At Strands, we offer LED strobe lights in a variety of designs for different types of vehicles.
The rules look different from country to country, but the basis for the use of LED strobe lights is that they are only used to warn of obstacles or other dangers to traffic. They're often used during road work, transport of salvaged vehicles or at the scene of an accident.
LED strobe lights can come in various lighting techniques. Flashlight is one form of warning light. This type of LED strobe warning light flashes in either white or amber. The flashlights are mounted on the front, back or sides of the truck. There are rotating warning lights that are mounted on the ceiling using magnets, screws, or rod mounts. These are most common in LED design and have several different flash patterns, but also come in simpler variants with a standard light bulb and rotating mirror. There are also LED flashlights that are much smaller and therefore more suitable for mounting on the side, front, or rear of the vehicle. We also offer a wide range of flashlight bars – also called warning light bars.