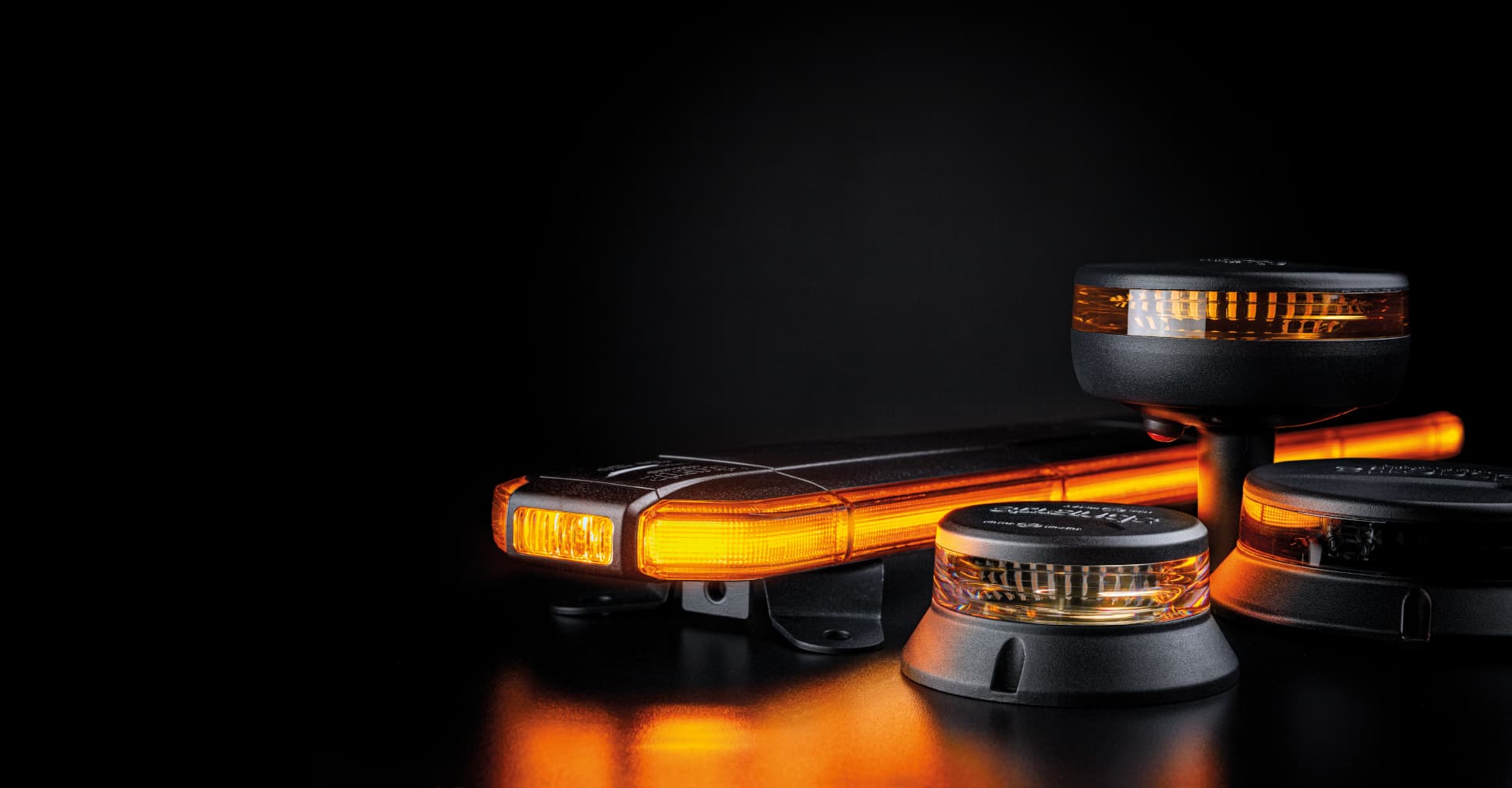 Strands Lighting Division
CRUISE LIGHT STROBE CONTROLLER
Welcome to the frontline of warning lights. This is cruise light strobe controller. The strobe controller comes with many great features and takes your vehicle to an entire new level. You connect the strobe controller to the position light in your driving lights, work lights consuming less than 30W or other lights you want to flash, as long as it consumes less than 30W. The strobe controller is waterproof and have 12 flash patterns and comes with a 3-year function warranty.
How to connect:
The strobe controller output has six channels. You add the red positive cables and the black negative cables to the light and keep them in one order. If you don't use all six channels, make sure to isolate the cable ends of the cables not used, so that you don´t accidently short circuit the PCB. If the light is already connected to ground/chassis, you don't need to connect the black cables from the strobe controller, only the positive ones.
When it comes to the incoming power, you have one black and one red cable as always and a yellow one. The black and red cable is connected to switch or a button inside the cabin and the yellow one connects to the red one to choose between the patterns. Since some of the patterns are dynamic/running, it´s important to connect the channels in the order that you want the lights to flash.
Voltage (V DC)

Input: 10-35V DC Output: 10-35V DC

Consumption (w) 12V

Max output: 6x 30W

Consumption (w) 24V

Max output: 6x 30W

Patterns

12

IP-class

68

Colour housing

Black

Connection

Cable

Cable length (mm)

Output: 450 mm Input: 500 mm

Length (mm)

100

Depth (mm)

50

Height (mm)

17

CC (mm)

90
Mounting details included

4x screws