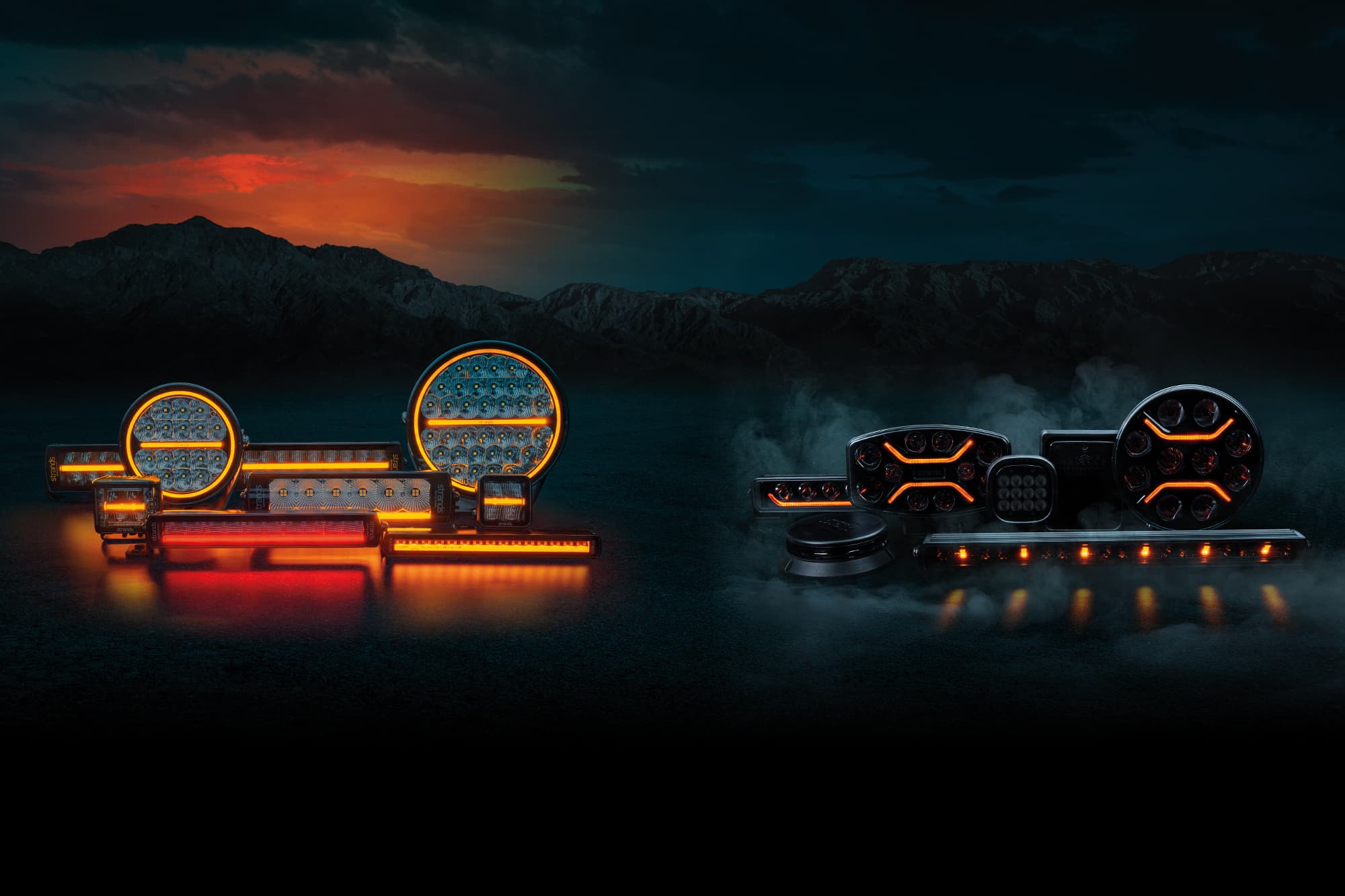 Truck accessories
Truck accessories
Strands Lighting Division offers a wide range of truck accessories for your truck. Simply all accessories that can increase the comfort of your vehicle. Both accessories for your truck´s exterior and interior to electrical products and styling products. For us, at Strands Lighting Division, it is equally important to enjoy the interior and exterior of your truck.
Read more
Showing 577–592 of 621 results
Showing 577–592 of 621 results
Truck accessories for interior and exterior
We offer lots of truck accessories to your truck interior and exterior. 
The exterior of the truck
Many truck accessories for the truck's exterior are important to use such as signs in all its forms such as wide load signs, ADR signs and reflective signs. Front signs for mounting in the front of your truck. The front signs are model-adapted, and we offer front signs suitable for, for example, Volvo FH 4. Wedges, for improved aerodynamics. With Strands Lighting Division multifunctional screen wedges, your truck gets a cleaner look and design. With better aerodynamics, you save on both fuel costs and the environment.
For many drivers, it is important that the truck's exterior reflects the driver's style. Then we offer, for example, air horns, for you who want to be heard and seen. We offer model-adapted sun protection in several models suitable for Scania, Volvo, and Mercedes, among others.
 The interior of the truck
Strands Lighting Division offers, among other things, complete interior kits that contain what you need to furnish your truck for a really pleasant workplace. We offer model-adapted carpets and seat covers. We also offer electrical products for your vehicle such as reversing cameras, battery chargers and lunch box heaters. But also styling products such as model-adapted truck tables and microwave ovens.